Humans must navigate a different life cycle. A society where people can remain at the larval stage or submit themselves to a precarious transformation and become adult.
When Megan becomes curious about adulthood, her friendship with Sal becomes strained. Inspector Augustine, charged with monitoring the wanton destruction of eggs, decides to mentor Sal and Megan. Yet it is his maturity that will be put to the test.
J. O. Morgan applies his exquisite crafting of sentences to evoke a beguilingly simple tale of loss. An altopian world in which everything he changes about humanity makes us more recognisable.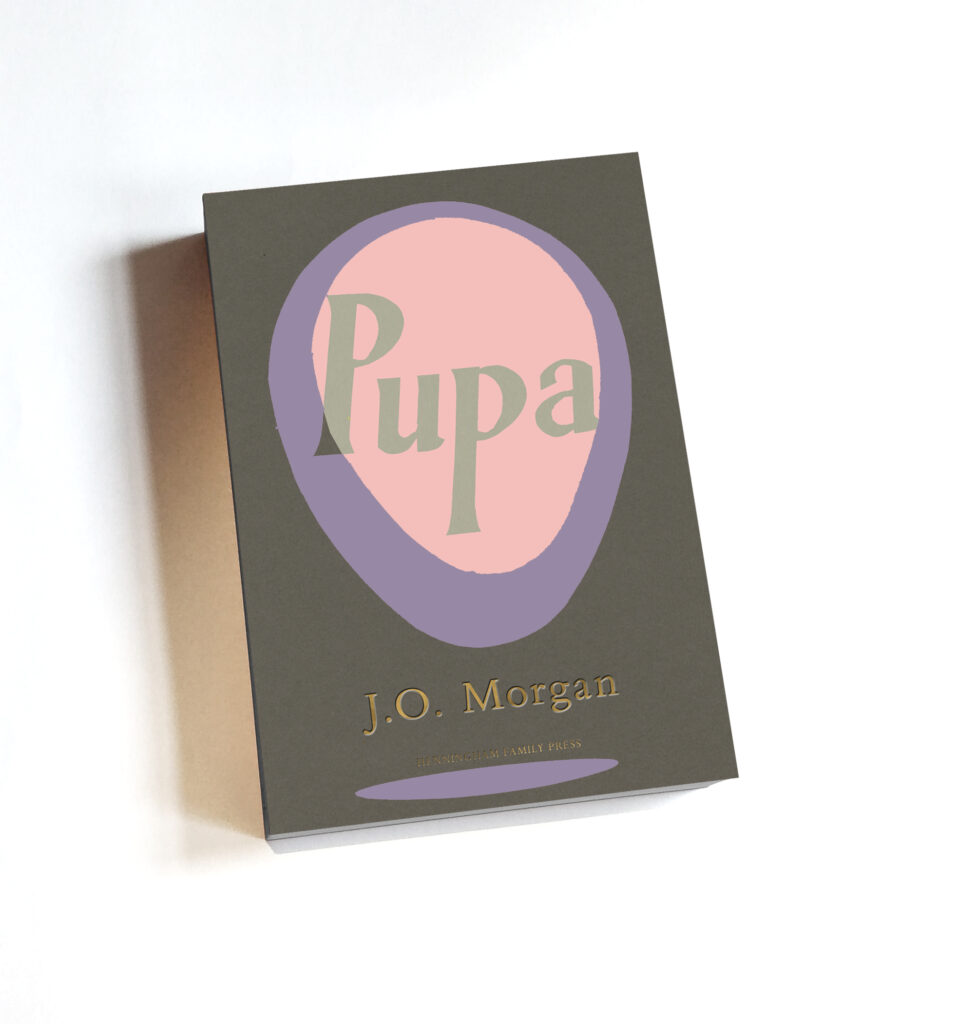 Paperback – £13
Paperback version of the book with screenprinted cover
Artists' Book – £65
Handmade Artists' Book version bound by author J. O. Morgan with David & Ping Henningham
Paperback proof version of the book
Signed
Notes:
Launches 30th July 2021
Handmade version made Autumn/Winter 2021