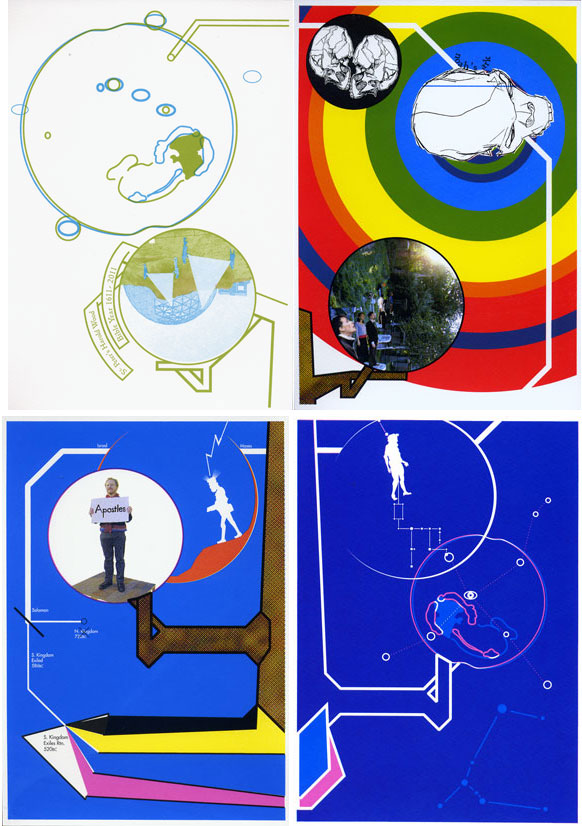 Monday School Illuminations
Henningham Family Press
2011
Edition 10
four screenprints
182 x 260 mm
£450 (£630 framed)
Drawing upon the monastic tradition of illuminating manuscripts, and the Nonconformist practice of charting the Bible narrative, we made these screenprints as a commission for the new buildings at the church where David went to Sunday School in the 1980s, and to celebrate the quatercentenary of the King James Bible. The remainder of the edition are now available to the general public.
A shaft of white light connects the four panels, as we rely on the literal illumination of colour to enlighten our understanding. Each panel pairs up New and Old Testament events, with the New Testament sprouting from the branches of the tree, and Old Testament images in the background.
Creation is paired with the New Creation of Resurrection. Noah's Flood with the future Day of Judgement. Moses' Law is juxtaposed with the Good News of the Apostles, and the line of Grace is evident from Abraham to Jesus, who is a formal reprise – a second Adam.