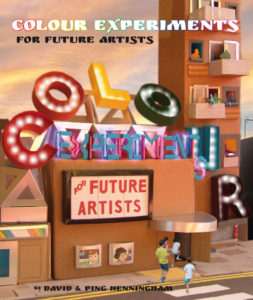 A Family Friendly Book Launch Fuelled By Colour Energy!
Amazing Colour Experiments that create Art buzzing with Colour Energy! 
Come and celebrate the launch of Colour Experiments by making a Colour Street with us at St Paul's West Hackney. Enjoy a colourful non-alcoholic cocktail from our half-pint mixologists while your kids get their hands painty.
We learned to use colour at Central St. Martins School of Art, a course based on the Bauhaus Design and Form syllabus, including the colour theories of Itten and Albers. 
FREE 11.30am – 2.30pm
The Church Hall
St Paul's Church West Hackney
182 Stoke Newington Rd
London N16 7UY
Books will be for sale on the day: £12.95